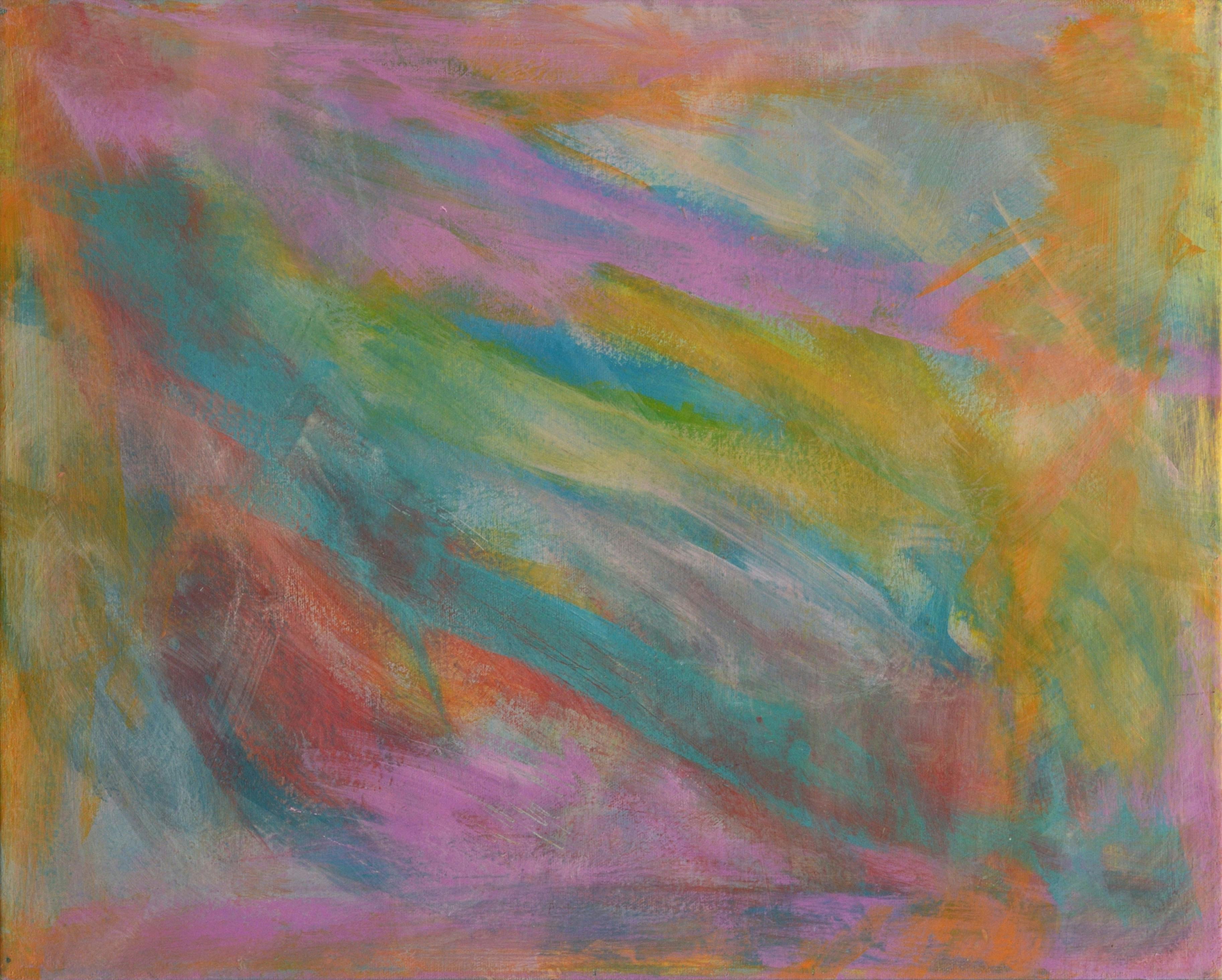 Back to Artists
About the Artist
I like to watch my paintbrush move. It starts doing crazy things. The
colours move on their own. Everything moves on its own on the canvas.
They're moving quietly. Their eyes are open and I want to see them
waking up. I can see everything in the sky waking up, the birds, the
flowers, the doggies on their paws. Paint is messy, but fun. I make sure
I spread it out. The paintbrush sometimes watches me fixing the canvas.