Virtual Screening: Visualizing Justice
September 06, 2022
EVENT DATES
September 6, 2022 5:00 pm - September 6, 2022 7:00 pm
LOCATION
Back To Events
ABOUT THE EVENT
Virtual Screening: Visualizing Justice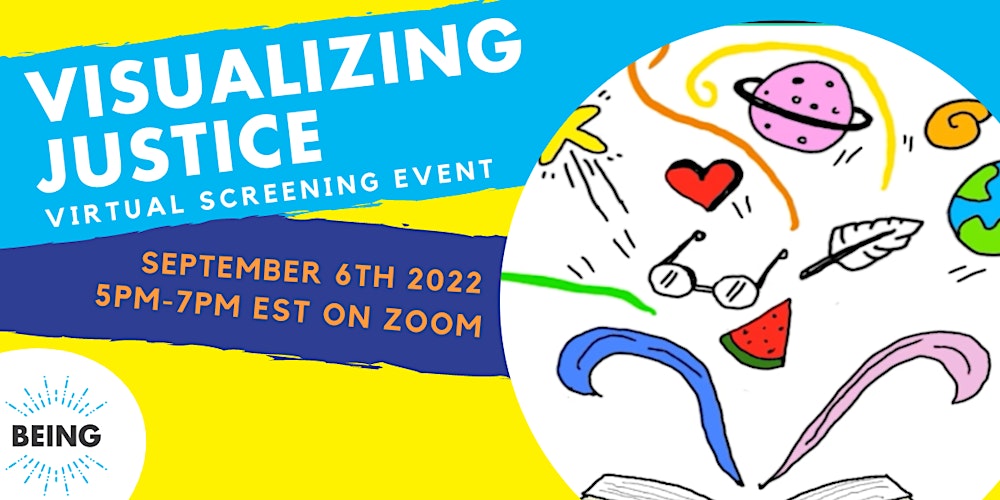 Explore disability justice from the perspective of BEING artists and their artwork!
Join us for the virtual premiere of Visualizing Justice, a series of five films that explore what disability justice means through the point of view of artists with disabilities and their artwork. The screening will be hosted by fin-xuan shine, who produced and edited the series, and will be followed by a conversation between Bing Cherry and Jet Coghlan, two of the artists featured in the films.
The film series includes conversations from Pree Rehal, Henry Hong, Jet Coghlan, Bing Cherry, Carmen Papalia, Debbie Ratcliffe, Rebel Black and Charisse Rayne. Music by Bucko and video editing by fin-xuan shine.
Accessibility notes
The videos will be screened via Zoom, which requires a device that can connect to the Internet and play videos. There will be closed captioning and ASL interpreters available on screen for live captioning. There will also be a visual description version of the videos that will be published on BEING Studio's website and shared with attendees after the event. If you have any questions, requests, or feedback regarding accessibility, please email Maddie Alexander at [email protected].
BEING Studio gratefully acknowledges the support of Canada Council for the Arts and the Ottawa Community Foundation.
*A Zoom link for the screening will be emailed to attendees before the event*.
[Image description] Image text that reads: "Visualizing Justice: Virtual Screening Event, Sept 6th 5-7 pm EST on Zoom" written on blue stripes that spread in front of a yellow background. At the left-hand side corner is a circular image in white with a colourful illustration of a book wide open and items including glasses, watermelon, feather, planets, and more emerging from it. On the right hand side corner is a white circle with the BEING logo on it.