Join
BEING is a welcoming community of artists, embodying a collaborative spirit that extends beyond the studio's walls, honouring the beauty of unfiltered creativity.
If you have a passion for creative expression in the visual arts and creative writing, the BEING studio can nurture and support you in achieving your unique creative and professional goals, whether it's to become more prolific, profitable, or simply to find focus for your creative practice.
Our Program
BEING studio is open to adults with developmental disabilities who are interested in exploring their creativity. In the studio, artists are supported by our staff, who provide one-on-one mentorship and facilitate workshops with guest artists.
BEING also provides opportunities for artists to exhibit and sell their work.
Artists generally work in the studio one day a week, from 10:00 a.m. – 2:30 p.m. The studio currently supports artists working in drawing, painting, and creative writing. Occasionally we offer workshops in other media.
Accessibility
The Bronson Centre is an accessible venue. The studio is located on the third floor and can be accessed by elevator. Attendant care workers are always welcome.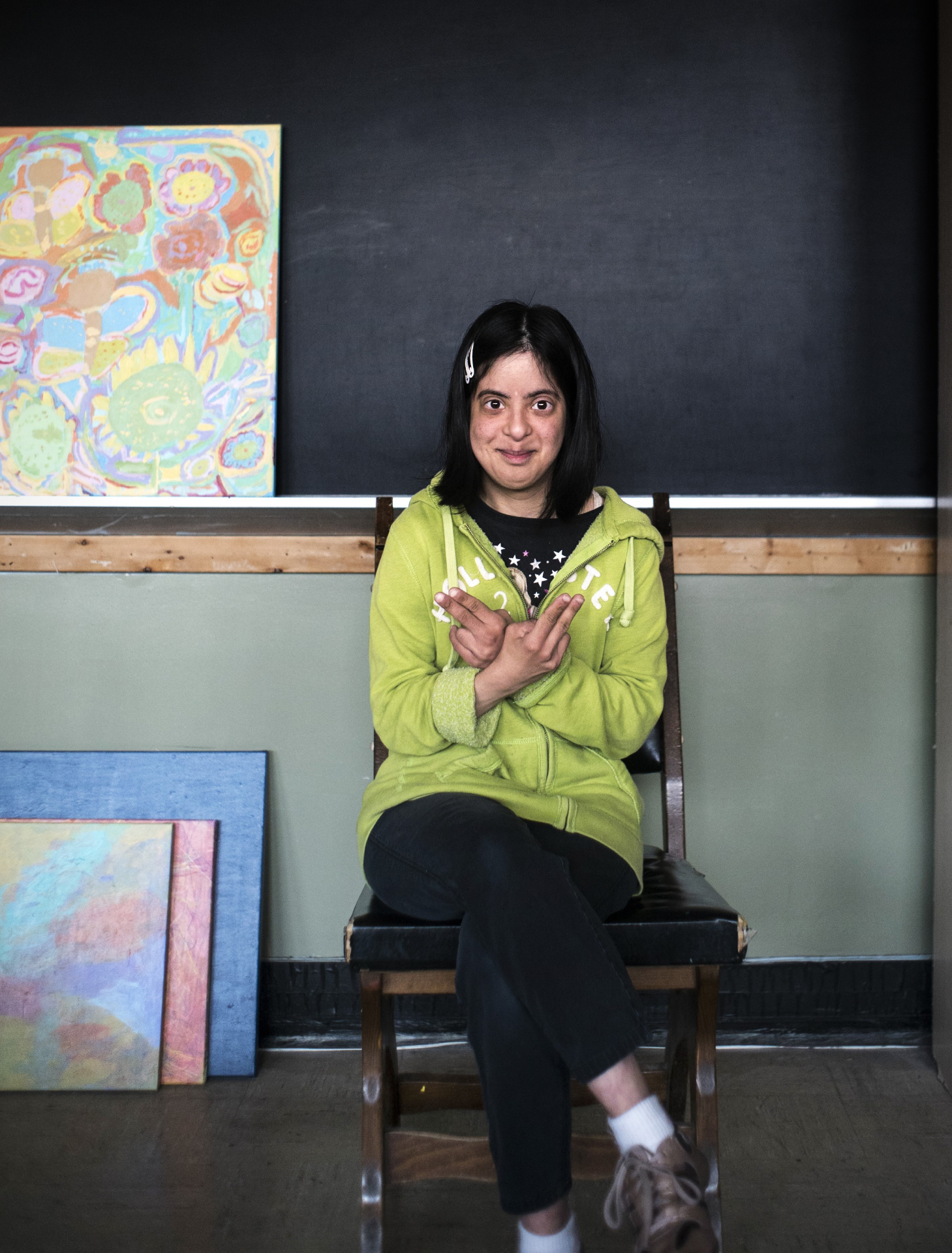 Nadia Walji
BEING Artist
Program Fees
For the 2023 calendar year, we are excited to be back in the studio along with offering virtual programming.
We also continue to offer BEING Home. BEING Home is an online art program designed to keep our community connected, creating and sharing. Online programming currently runs Monday, Wednesday and Friday mornings along with 2 additional weekly afternoon workshops. You'll love all the wonderful things about BEING Home. Meet new people in weekly video chats, browse accessible arts-based content, share your experiences and find a supportive creative community of people like you, who want to stay connected and creative from home.
Click here to download a PDF information package on the virtual program and fees, or contact the studio for details.
This January we are starting a new in-studio Saturday morning program. Saturday Morning ARTS at BEING! This program runs 9am-12pm starting January 28th and will continue for 18 weeks.
Click here to download a PDF information package: and find out more about this new in-studio program and the fees!
---
Monthly membership fees start at $220 per month and are eligible for reimbursement under the Ontario Government's Passport Program. Please contact your local Passport agency directly for more information: Passport Program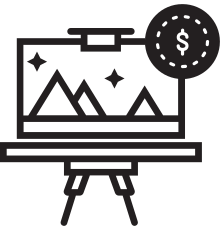 Interested In Joining?
Please contact us to schedule a studio visit:
613-234-8497 or email [email protected]